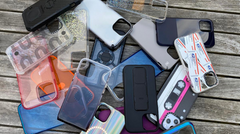 Today everyone needs a smartphone, like never before and it would not be wrong to say that these smartphones have fulfilled most of our requirements which has now reached just gone beyond communication. What we are trying to say is as these smartphones have become such an indispensable tool for us. Don't you think it also needs some care?
Like we all have damaged our smartphones many-a-times, which even gives us frustrating experience sometimes. But there is still time if you want to know, what are the most effective ways to protect your smartphone from getting damaged. Then we are here for you.
Let's just discuss it in detail and make sure you read the following ways carefully. Otherwise, it will get difficult for you to minimize the risk of such occurrences with your smartphone.
Here are some effective ways that can protect your smartphone from getting damaged.
You might not know about it. But out of all the parts of a smartphone, its display is the most important. That's why most of even try to avoid a slight drop or carelessness. Because everyone knows its screen is bound to shatter or crack which probably malfunction it sometimes.
Well, as everyone can't do it all time. So it is better to get a good quality screen protector for your phone. This will not only prevent the screen of your smartphone from scratches but also increase the protection of your Smartphone's display to a great extent.
Use a high-quality mobile phone case
Dropping your smartphone in this fast pace life is not a new thing. But it can certainly damage your phone. We know you can't completely avoid this. Though, you can take actions that can possibly protect your smartphone from getting damaged.
What about getting a high-quality phone case for your smartphone? Nowadays these are available in various types and designs. Earkits, which comes with a wide range of wholesale products offer customizable mobile phone cases that have utmost protection and also fits in your budget.
It might sound foolish but it is true that if you can't self protect your smartphone, then how many accessories you put in use, you can't protect it from getting damaged.
So here are some self-protection tips by which you can protect your smartphone. It starts with:
Avoid placing your smartphone in the back pockets of your jeans. It can bend your smartphone while you attempt to sit down.
Another most important thing is trying to keep your smartphone out of the reach of your children. We know how naughty children are; they just get hold of your smartphone and drop it in an awkward and careless way which damages it ultimately.
Make sure you keep your smartphone dry
Ever heard to keep your gadgets away from water? The same goes for your smartphone. Of course, many companies are now offering waterproof smartphones. But it won't make much difference, as they are not completely waterproof, and can handle just a little bit of water droplets.
A sufficient way to keep your smartphone dry is to put it in your bag especially when you are walking or roaming when it is drizzling.
Avoid exposing your smartphone to acute temperatures.
Yes, you got it right. If you keep your smartphone exposed to extreme hot or cold temperatures, it can possibly affect the battery of your smartphone and the device's internal components which can potentially lead to data loss and shortens the battery life. So make sure to not leave your smartphone device, where it would be more susceptible to get damaged from impact. 
Now as you know what are the most effective ways to protect your smartphone from getting damaged? Keep it in your mind and start following them right away. Maybe you will thank us later.